Clients and representatives
We provide direct technical assistance within Spain and rely on representatives for our international support services.
Clients
Until 1993, our business operated exclusively in the Spanish market. Subsequently, we began expanding our operations to foreign markets, with a focus on tailoring our products to the needs of each client.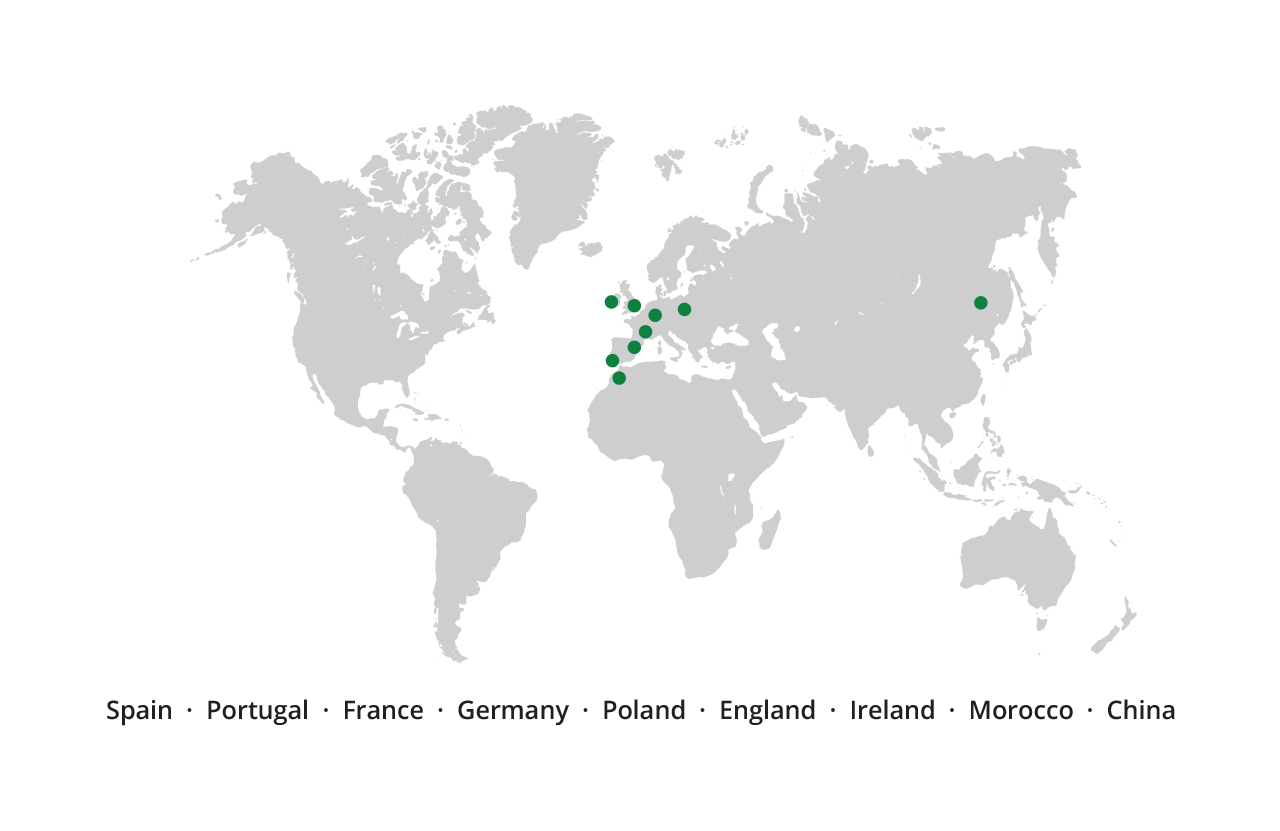 Representatives

Portugal
France
Poland
Morocco